Wednesday Noon (June 8) Special Sessions
An Overview of NSF Programs
Organizer: Dr. Jordan M. Berg
Time: 11:30pm-1:00pm
Location:  Marquis 106-107
The National Science Foundation (NSF) offers a number of funding opportunities for investigators working in the field of controls, both within the disciplinary programs in Engineering and other directorates, and through cross-cutting initiatives that are foundation-wide. This presentation will describe opportunities that are relevant to the robotics, dynamics and controls communities. The presentation will also describe programs targeted toward junior investigators, as well as guidelines for proposal preparation and NSF's Intellectual Merit and Broader Impacts criteria. A question-and-answer session will follow the presentatio
Solving the Control Problem for New Demands
Organizer: Dr. Yubiao (Gary) Zhang
Time: 12:00pm-1:00pm
Location: Marquis Level, M301
General Motors is a multinational automotive company with 155,000 worldwide employees and 396 facilities serving 6 continents. At General Motors, we envision a world with Zero Crashes, Zero Emissions and Zero Congestion through the creation of electric, self-driving, connected vehicles and shared mobility services. GM R&D collaborates with academic institutions, national labs, and industrial partners to pioneer the innovations and address customer needs. In this presentation, I will talk about the new controls demands as well as opportunities arising from electrification and ADAS, and demonstrate how GM is solving the control problem with some recent examples. As a key enabler for future mobility, talented control engineers are highly wanted, and we will have a session for Q&A and career opportunities.
Mitsubishi Electric Research Laboratories: Where Fundamental Research Meets Real-World Impact
Organizers: Dr. Stefano Di Cairano, Dr. Karl Berntorp, Dr. Marcel Menner, Dr. Abraham Vinod, Dr. Avishai Weiss
Time: 12:00pm-1:00pm
Location: Marquis 302
Abstract: Mitsubishi Electric Research Laboratories (MERL) is a leading research organization located in Cambridge, Massachusetts, USA that conducts fundamental research for industrially motivated problems. MERL is a subsidiary of Mitsubishi Electric Corporation, a $40B global manufacturer of a wide range of products including industrial robots, automotive electronics, HVAC systems, factory automation equipment, electrical power systems, elevators, satellites, and information visualization systems. MERL is an active and collaborative member of both the academic and industrial communities. MERL researchers collaborate with corporate laboratories and business units in Japan, as well as with academic partners from around the world to develop novel solutions to challenging problems. Several groups and researchers at MERL develop new theoretical results in control and systems theory, robotics, autonomy, optimization, and learning, and apply them to a wide variety of products and applications.
In this talk we will present an overview of research activities at MERL, including fundamental research in control and its application to a variety of future products. We will focus on fundamental research topics including model predictive control and the control of constrained systems, estimation and motion planning for autonomous systems, real-time optimization and integration of learning and control methods. Then, we will describe how these fundamental research areas have impacted real world applications and products such as autonomous vehicles, energy-efficient HVAC systems, high-precision manufacturing, and spacecraft guidance and control.
We encourage students and researchers interested in collaborating with MERL to attend this talk and inquire of opportunities.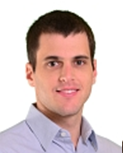 Funding Programs in the NSF Office of International Science and Engineering (OISE)
Organizer: Dr. Fahmida N. Chowdhury
Time: 1:00pm-2:00pm
Location:  Marquis 106-107
In this interactive special session, the main presenter (Fahmida N. Chowdhury, Program Director, NSF Office of International Science and Engineering, OISE) will present the funding programs currently available in this office. All these programs require international collaboration and are open to all fields of science and engineering that are supported by NSF. The goal of the session is to create awareness in the control systems community about these funding opportunities, which may not be as well-known as the main disciplinary programs at NSF. Given that the controls community is international and multidisciplinary, it is possible that many researchers attending the American Control Conference will find these funding opportunities attractive and interesting. The main presentation will be followed by two other presentations: one by a PI funded by one of these programs, and the other, by his international collaborators who participated in the project. Finally, there will be a questions and answers session where the three speakers will answer audience questions.
Student Professional Development Session
Organizer: Dr. Bonnie Ferri
Time: 1:00pm-2:00pm
Location: M109
This one-hour session is an interactive workshop for developing communication skills needed for being effective in research and in careers. The focus will be perfecting short research descriptions, otherwise known as "elevator pitches", and sharpening networking skills. Both skills are very effective in helping students to present their work, obtain jobs, and make connections with potential sponsors, colleagues, and collaborators.
Thursday Afternoon (June 9) Special Sessions
Getting Funded by NSF: Proposal Preparation and the Merit Review Process
Organizer: Dr. Harry Dankowicz
Time: 4:00-6:00pm
Location: Marquis 106-107
Abstract: So, you think you have a great research idea, now how do you get funding from the National Science Foundation (NSF) to do the work? A well-scoped and written proposal is instrumental to successful submission. This session targets junior faculty and researchers who might be new to NSF and describes detailed guidelines and practical advice  for proposal preparation. The presenters will go over NSF review process and Intellectual Merit and Broader Impacts criteria, as well as share most common mistakes made by the Primary Investigators when submitting a proposal. A question-and-answer session will follow the presentation.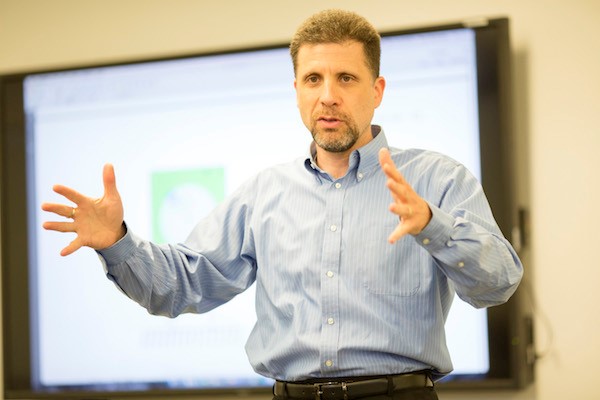 Deep Reinforcement Learning with Engineering Applications
Organizers: Dr. Craig Buhr, Dr. Melda Ulusoy
Presenter: Dr. Rifat Sipahi
Time: 4:00-5:00pm
Location: M303
Reinforcement Learning (RL) is a class of Machine Learning techniques that enables an agent to learn in an interactive environment by trial-and-error using feedback (reward) from its own actions and experiences. With the recent advancements in deep learning, RL has evolved into Deep Reinforcement Learning (DRL) which has become one of the forefronts in Artificial Intelligence today. While RL and DRL teaching strategies are rapidly growing, there is a need to teach these strategies in the context of engineering applications. Our goal to this end is to develop adequate RL and DRL teaching strategies and curriculum materials for a broad-spectrum of students. To meet this goal, we developed a series of modules aimed at teaching RL to students using MathWorks Reinforcement Learning Toolbox, from simpler to more complex implementations, all implemented on benchmark applications from grid-world navigation and temperature control to robot walking and portfolio management. In this panel, we will overview these modules, discuss preliminary feedback obtained from students that attended several workshops designed around the modules, and provide recommendations for implementation. The modules are readily available at https://github.com/mdehghani86/Reinforcement-Learning-RL-with-MATLAB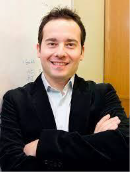 Friday Noon (June 10) Special Sessions
Workshop for Middle and High School Teachers: Adding Feedback Principles and Understanding to Teaching Robotics, Programming, and Other STEM Classes
Organizer: Dr. Daniel Abramovitch
Time: 11:30am-2:00pm
Location: Marquis 101
This special session aims at outreach to middle and high school teachers. We are aiming this workshop at teachers as schools in Atlanta will have been out of session for two weeks at the time of ACC 2022. Past experience shows that it can become difficult to recruit students at this point in their summer break, and this can be exacerbated by the continuing Covid-19 pandemic. However, it seems that we might be able to do effective outreach to the teachers in these areas. In particular we take the approach that many teachers are already involved in teaching students hands-on activities such as programming and robotics. This leads to the question, "Can we show teachers how to add an understanding of feedback principles to things that the students are already engaged with?" We will also renew our effort to reach teachers of under-served communities. Georgia Tech has an office of engagement with local STEM teachers and we will coordinate with them.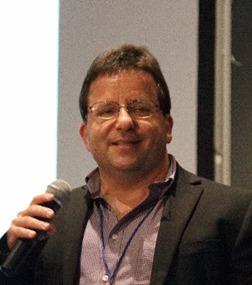 Boosting Your Success with the Department of Defense Grant Funding Proposals
Organizer: Dr. Michael Frye, Amirpasha Javid
Time: 12:00 – 1:00pm
Location: Marquis 106-107
This special session aims to share experiences and present best practices in writing a successful funding grant proposal to the US Department of Defense (DoD). The US DoD has several annual calls for proposals and funds hundreds of millions of dollars in education and research grants every year. The three major branches, including the Airforce, Navy, and the Army, are all interested in funding innovative research in various disciplines and themes related to Control Systems, such as:
Dynamics and Control
Distributed control of networked systems
Adaptive control and reinforcement learning
Embodied and Distributed Control, Sensing, and Actuation
Bio-inspired Autonomous Systems
Computational Methods for Decision Making and Large Scale Distributed Decision-making
Human Interaction with Autonomous Systems
Machine Learning, Reasoning, and Intelligence
Mechatronics
The session is co-hosted by Dr. Michael Frye (Chair of the Department of Engineering and Director and Principal Investigator of the Autonomous Vehicle System Labs at the University of the Incarnate Word in San Antonio, Texas) and Amirpasha Javid (Director of Sales at Quanser). Dr. Frye has a solid track record of success in writing and securing grant proposals from the above programs. Along with Quanser, they will present some best practices, advice, and tips to help win grant proposals to fund your teaching and research work. The Special Session will be a 30-minute presentation followed by a Q&A session.